Jeffrey M. Smith, M.D.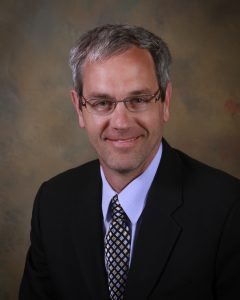 Orthopaedic Traumatologist
Dr. Jeffrey M. Smith is a fellowship trained Orthopaedic Traumatologist with over 10 years of experience in the care of the polytraumatized patient. He completed his Orthopaedic residency training and completed a Trauma Fellowship at the University of Tennessee – Campbell Clinic in Memphis, Tennessee in 1997.
He also completed a Joint Reconstruction and Trauma Fellowship at the Sunnybrook Health Sciences Centre and Regional Trauma Unit at the University of Toronto, Ontario, Canada, where he worked with Marvin Tile, one of the world-renowned experts in pelvic and acetabular fractures. Dr. Smith is fascinated by the human body, mind, and soul, Dr. Smith feels he has a natural calling to contribute to the care of other human beings and loves to take care of trauma patients, and he has a particular interest in the care of patients with Pelvic and Acetabular Fractures.
Formerly Chief of the Division of the Orthopaedic Trauma at UCSD, he uses his knowledge and expertise to effect significant changes in patients' health and well-being on a daily basis. Dr. Smith began his practice as the Chief of the Division of Orthopaedic Trauma at the University of California San Diego. After five years at UCSD, he entered into private practice and formed Orthopaedic Trauma and Fracture Specialists Medical Corporation ,OTFS, with his ongoing goal to make significant progress in the care of trauma and fracture patients in San Diego County. This group has a particular interest of providing high quality, patient focused subspecialty care to patients with musculoskeletal injuries in the private practice setting.
He also started the trauma fellowship program in San Diego. He is involved in research projects related to fracture care, orthopaedic traumatology, and teaching of medical students and residents. He has been in private practice in San Diego since 2003. Dr. Smith is a member of the Orthopaedic Trauma Association, American Academy of Orthopaedic Surgeons, Past President of the San Diego Chapter of the Western Orthopaedic Association.
Email: jms@otfssd.com
---
Shira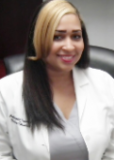 Medical Assistant
Shira has been working in the medical field since 2011 assisting with the Army National Guard. She joined the Orthopaedic Trauma & Fracture Specialists (OTFS) team in June 2012. She has a great personality and drive in providing maximum care to all of our patients. Shira is truly a great asset to not only the OTFS team but to our patients as well.
Email: shira@otfssd.com
---
Rowena

Administrative Assistant
Rowena has a strong background as an executive assistant, and has been with the Orthopaedic Trauma & Fracture Specialists (OTFS) team since 2010. Her commitment and knowledge have brought great organization to our group in providing administrative support for the entire staff as well as our patients.
Email: rowena@otfssd.com